Severe Weather Impacting BNSF Operations in Kansas and Oklahoma
Severe weather overnight, and continuing into today, is causing significant disruptions to service and operations in Kansas and Oklahoma. Heavy rainfall has produced track washouts and high water locations on multiple subdivisions in the region.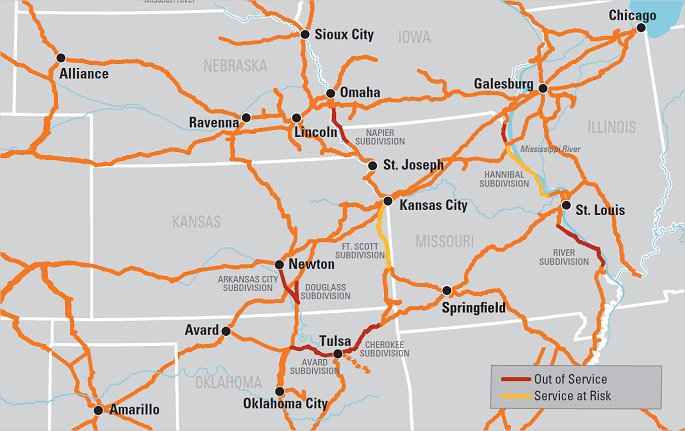 Due to service outages, some trains are experiencing significant delays and extended transit times. BNSF operating teams are re-routing some trains to minimize disruption to traffic flows as much as possible. We are also monitoring several other locations and subdivisions where service remains at risk due to flooding.

This storm system has also produced heavy snow in Wyoming and Colorado. We are currently experiencing service challenges on our Pikes Peak Subdivision between Denver and Colorado Springs.

Conditions in the region are expected to improve later today, however, flooding issues in some locations may persist. If you have questions about your shipment(s), please contact BNSF Customer Support at 1-888-428-2673.

We appreciate your patience as we address this challenging environment. We will continue to provide customers with further updates.